CONGRATULATIONS JEANA CASTELLI WASA MEMBER OF THE MONTH MARCH 2022.
An outstanding WASA artist – A country member!
https://www.artistquejeana.com
In the past, I have focused on figurative, naive and more impressionist work styles. In recent years I have changed direction to what may be considered more abstract realism. I continue to hone my skills and have found my passion lies in the Australian landscape. The Australian landscape is an excellent source of inspiration with its ruggedness and richness of colour and serenity. The use of colour has always been an essential factor in expressing my impressions and insight into the Australian landscape. I find it challenging to explore and experiment with various techniques and mediums to create different textures and outcomes. This gives me the freedom to create and look at the landscape from a new perspective and allows the viewer to find their own mystery in my work.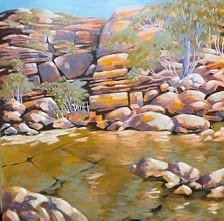 I was born in the southwest town of Donnybrook in 1950, to Italian immigrants.  Art and the creative process has always been an integral part of my life.  I have participated in exhibitions in Perth and here in the southwest, including three solo exhibitions in Bunbury and recently a collaborative exhibition at the Collie Art Gallery.  I have also been commissioned to do a number of works.  My work has been published in the Sydney based national Art/Edit magazine and I have also been invited to exhibit in the Agora Gallery, Chelsea NY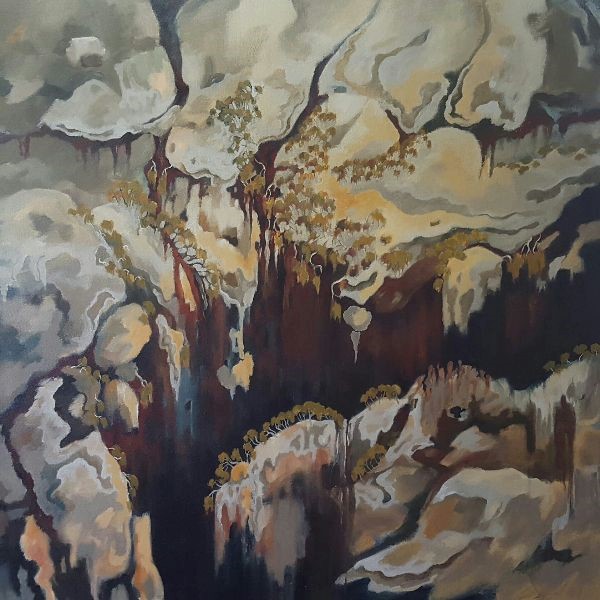 I am represented by Gallery 360 in Perth WA and Bluethumb Online Gallery.  You are able to peruse my work on my personal web page. (see above)
I am working from my studio at home in Bunbury and continually strive to develop my skills, find new direction and inspiration.