Artist of the Month – Trish Halloran
I feel it is a great honour to be asked by WASA to be your Artist of the Month. I have been a member of WASA for a few years now, but my face and name would not be so well known in WASA circles although I have entered several WASA exhibitions over that time. In saying that, 2023 is a different year for me as my time has been freed up after retiring as the President of the Armadale Society of Artists (ASA) for the past 4 years (2018-2022). In that capacity, I learnt about WASA and its unique membership base of artists throughout all of WA. I have just returned from caravaning with my husband where we travelled to NSW, QLD and SA during much of 2022, a trip which was extended due to the floods over east. During our travels, I reconnected with my art and feel rejuvenated and ready for another chapter in my art journey.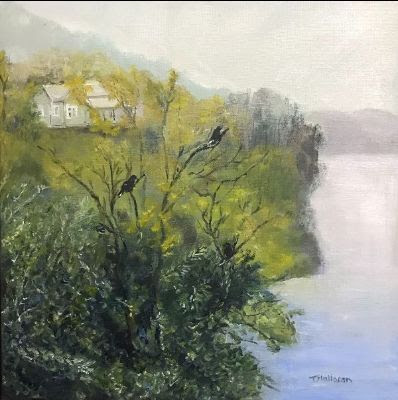 Initially, I was a self-taught artist and, right from the start, I was hooked on oils as a
medium. I love its richness of colour and flexibility. My preferred subjects are
landscapes, Australian fauna, and flora and I have an affinity for painting trees and painting in the great outdoors.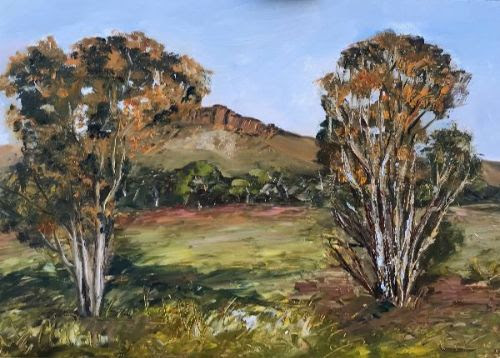 I reside in Roleystone in the Armadale Hills in a 1937 vintage timber cottage which
originally was an old orchard house. The property included a bush shed and a wood-turners hut that became my art studio in 2013. The setting is idyllic with winding brick pathways and a cottage-style garden leading to what is now known as "Little Studio in the Garden".
My studio has been part of the Armadale Hills Open Studio Arts Trail since it's inception in 2015 and it is on again this year! Please note however the Trail has been moved to end of Spring, now Friday – Sunday, November 10th-12th and 17th- 19th. I am getting in nice and early with an invitation to attend the Armadale Hills Open Studio Arts Trail this year so please note it in your diary. I will keep you posted but I plan to have a "Little Studio in the Garden" paint out on one of is the Saturdays over the two weekends along with our usual sausage sizzle.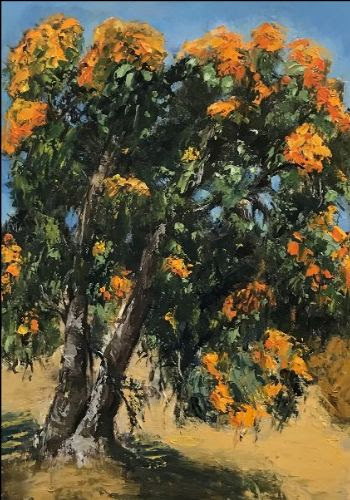 I am a member of the Perth Plein Air Group and have travelled many kilometres over the years to attend varied locations around Perth as well as Plein Air Down Under in Mandurah. I have also regularly entered Beverley Easter Art Exhibitions for many years as well as the various ASA Annual and local Armadale shopping centre exhibitions over the years.
Many Perth artists would not be aware of the abundance and variety of scenic painting locations in the Perth Hills region. This prompted me to create a Facebook Plein Air Group in January this year. We meet fortnightly on Saturday mornings, each at a different location. You can follow us on Facebook "Armadale Hills Plein Air" and hopefully join us on location for some "en plein air".
I feel reinvigorated with this new passion and excited and motivated to continue creating my art. The paintings I have provided here were all painted plein air.
Cheers Trish Halloran