In 2022 The West Australian Society of Arts will reintroduce the Wilgie Sketchers Club back to WASA.
The West Australian Society of Arts is the oldest art society in WA, tracing its beginnings back to 1889 when it existed as the Wilgie Sketchers Club. Wilgie being the aboriginal work for red ochre found in WA's remote North West.
The present society was incorporated 1896. The founding members of the Sketching Club included Lady Forrest (wife of the Premier) Margaret Hamersley, Herbert Gibbs, Henry Prinsep, George Temple-Poole and Bernard Woodward (who late became the first Director of the WA Museum and Art Gallery).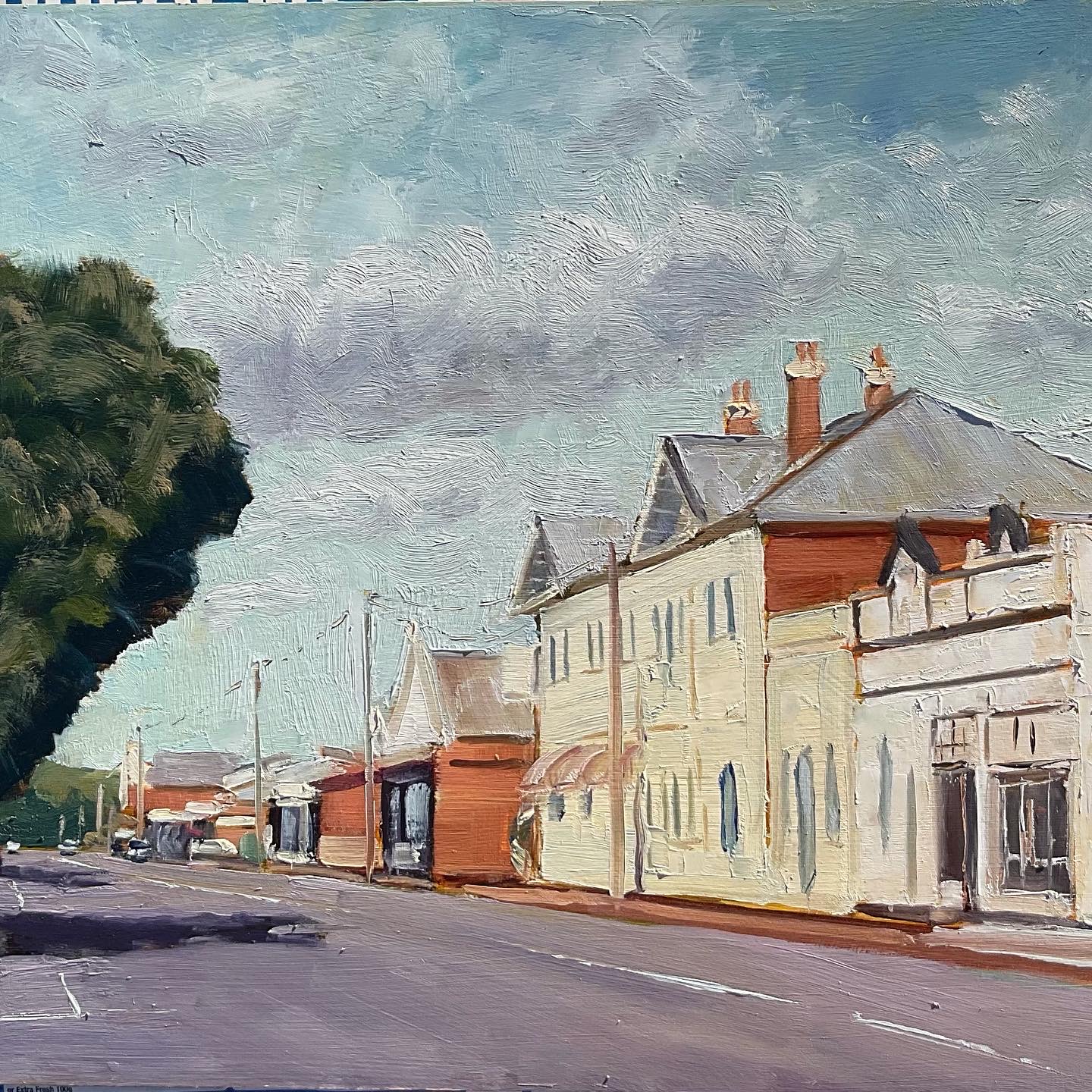 BEVERLEY PLEIN AIR ART CAMP
'WILGIE SKETCHERS CLUB'

Arrive Friday 22nd April
Saturday 23rd and Sunday 24th April 2022

Beverley is easily accessible from the Perth metro area, about one and a half hours by road. The town has interesting rural scenery and a historical built environment. The town has a very active arts community and we look forward to meeting some local artists. Expressions of Interest and bookings are invited
Please send these to
pippin.margaria@gmail.com
Contact or Email Alan Pickering with any questions on the Beverley Plein Air Camp.
Email: apickering@bigpond.com
or
Call Alan on 0419926393
PROGRAMME
"BEVERLEY STATION ARTS" – GALLERY AND PLATFORM THEATRE
Plein Air Art Camp in "Beverley"
Arrive Friday, April 22nd, check-in at the Beverley Station Gallery and your self-booked accommodation.
Introductions, meet and greet, dinner at one of the hotels (typical country pub menu).
Day One, Saturday 23rd April. Painting in the main street and other town scenes.
Day two Sunday 24th April. Paint at Avondale, a historic farm 6km west of town.
The original land allotment and homestead of Governor James Stirling, recently a research farm and now a museum farm.
Dinner at one of the hotels (typical country pub menu).
Depart for home Sunday 5.00 pm.
FOR ACCOMMODATION OPTIONS
Make sure to check out the freshly built cabins at the caravan park.
INTRODUCTION TO PLEIN AIR PAINTING
This is intended to be a low fuss, casual participation pilot event.
For any that are interested in an Introduction to Plein Air Painting, Alan Pickering is willing to do a short workshop on Friday 22nd April
Alan can also provide some outdoor some outdoor painting boxes for you to trial.
Artwork by Alan Pickering – En Plein Air