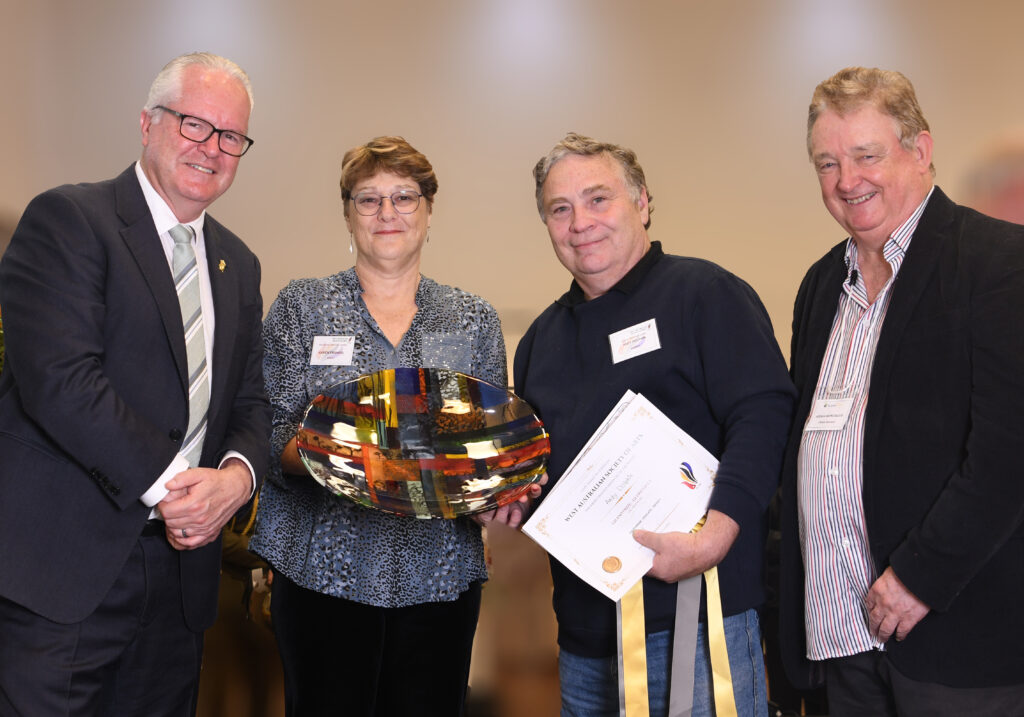 Congratulations to Andy Dolphin for winning the 2023 Grand Prize for his "Great Southern Summer" painting. The West Australian Society of Arts would like to thank our sponsor Globevista for generously providing the $5,000 prize.
We would also like to thank the talented Karen Frankel for creating our stunning glass plate inspired by our logo.
This year's annual exhibition has been a huge success. We would like to again thank our major sponsors GlobeVista, Mintrex, and the Izzard Family for kindly donating to this year's awards.
To our sponsors  Master Picture Framers, Tako Print, Oxlades, Jacksons, Art & Craft World, Radio Fremantle, and  Quality Press we also extend our thanks.
The hard-working volunteers from Pinjarra Rotary couldn't have done this without you.
An enormous thank you to each and every one of you who came to South Perth to support our event we are truly grateful