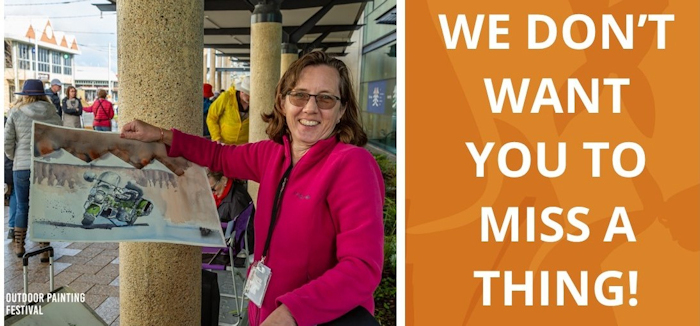 Workshops, Paint Outs, Exhibitions, Awards & Prizes, Demonstrations and Artist Talks.
The Plein Air Down Under Outdoor Painting Festival celebrates everything to do with outdoor painting and invites artists and art lovers alike to join in the fun.
Since the days of the impressionists, artists have enjoyed the experience of painting outdoors. It is one of the true joys of being a painter.
Over $9,000 in cash and prizes are on offer and pre and post festival activities include:
World Wide Paint Out: 9 & 10 September, Mandjar Square Mandurah
Spirit of the Landscape Exhibition, Mandurah Performing Arts Centre
Oil Painting Masterclass with feature artist Matt Ryder (UAE), three days SOLD OUT
Oil Painting Masterclass with feature artist Leon Holmes, two days SOLD OUT
Watercolour Masterclass with feature artist Amanda Brett (NZ), three days
Watercolour Masterclass with feature artist Amit Kapoor (India), three days
Plein Air Drawing Workshop, with Andy Dolphin
How to Write an Artist Statement Workshop, with James Walker
Festival weekend 23 – 25 September activities include:
Artists Meet and Greet at the Leon Holmes Gallery
Demonstrations by feature artists
Lotterywest Free Demo Zone
Day and evening paint outs and festivities
Two-hour 'Quick Draw' painting competition
A day painting in historic Pinjarra
An exhibition of festival weekend artwork
Free have-a-go painting activities for all ages
Awards and prizes
Ticket Information:
Adult Artist Registration: $67.50 Standard Adult Artist Registration
Youth Artist Registration (aged 18 and under) $10.00
FREE to watch and enjoy the surrounds
Artist Registration Tickets Plein Air Down Under activities at a glance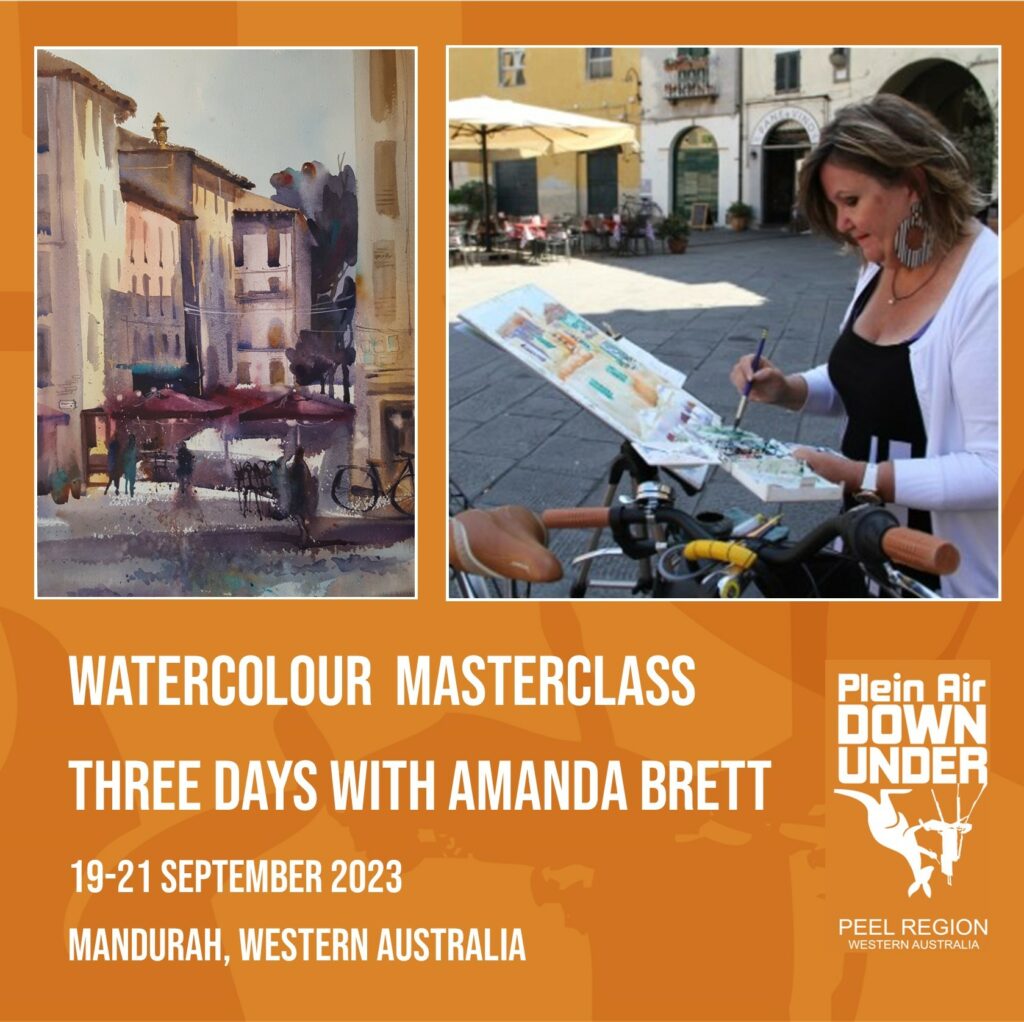 Get Your Artistic Licence, with Amanda Brett (NZ)
Amanda is an award-winning, internationally recognised plein air watercolour artist, with works held in collections in Italy, UK, Ireland, Canada, USA, New Zealand and Australia.
Amanda will be teaching en plein air and studio:
Quick sketching for plein air painting, with an emphasis on architecture
Three types of perspective: atmospheric, colour and linear
How to work with a limited palette
Dominance of value contrast
Learning how to simplify the drawing and painting process
How to capture a dynamic street scene
A wonderful opportunity to paint with a ​contemporary watercolour master
19, 20 & 21 September
Studio & en plein air, Mandurah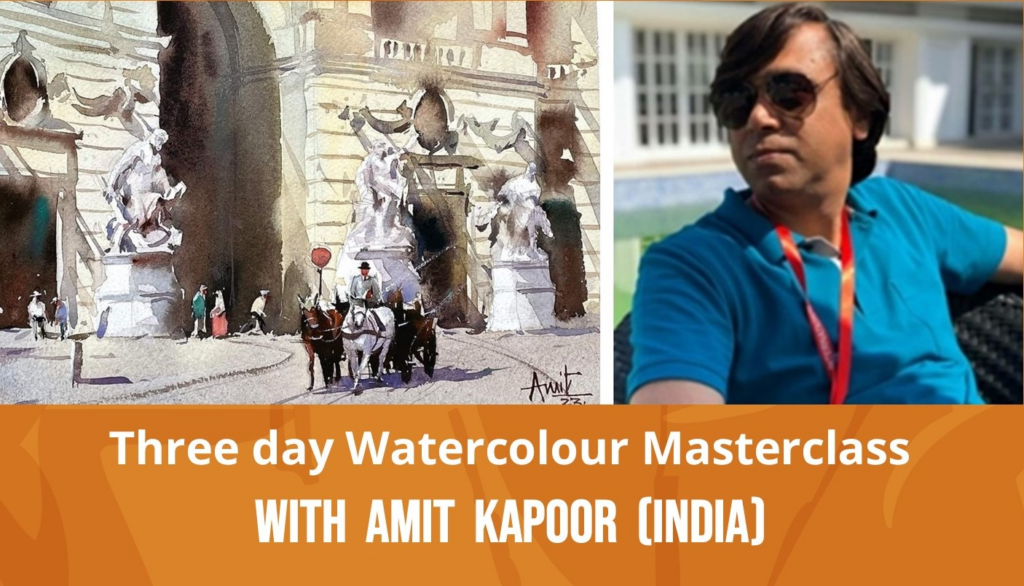 Mastering Watercolour with Amit Kapoor, in and out of the Studio
In this three-day Masterclass, Amit will share his inspiration and skills in both a studio and plein air setting. His teaching will focus on how to use perspective, combined with the play of light and shadow, to create a dynamic painting.
Amit's Masterclass includes:
What materials and tools to use, and why
How to do thumbnail sketches before beginning a painting
The importance of drawing and sketching
Fundamentals of Composition (Golden Rules)
How to simplify a complicated composition
Daily demonstrations
How to paint street scenes
How to paint boats and reflections
September 26, 27 & 28 Mandurah (following the festival weekend)