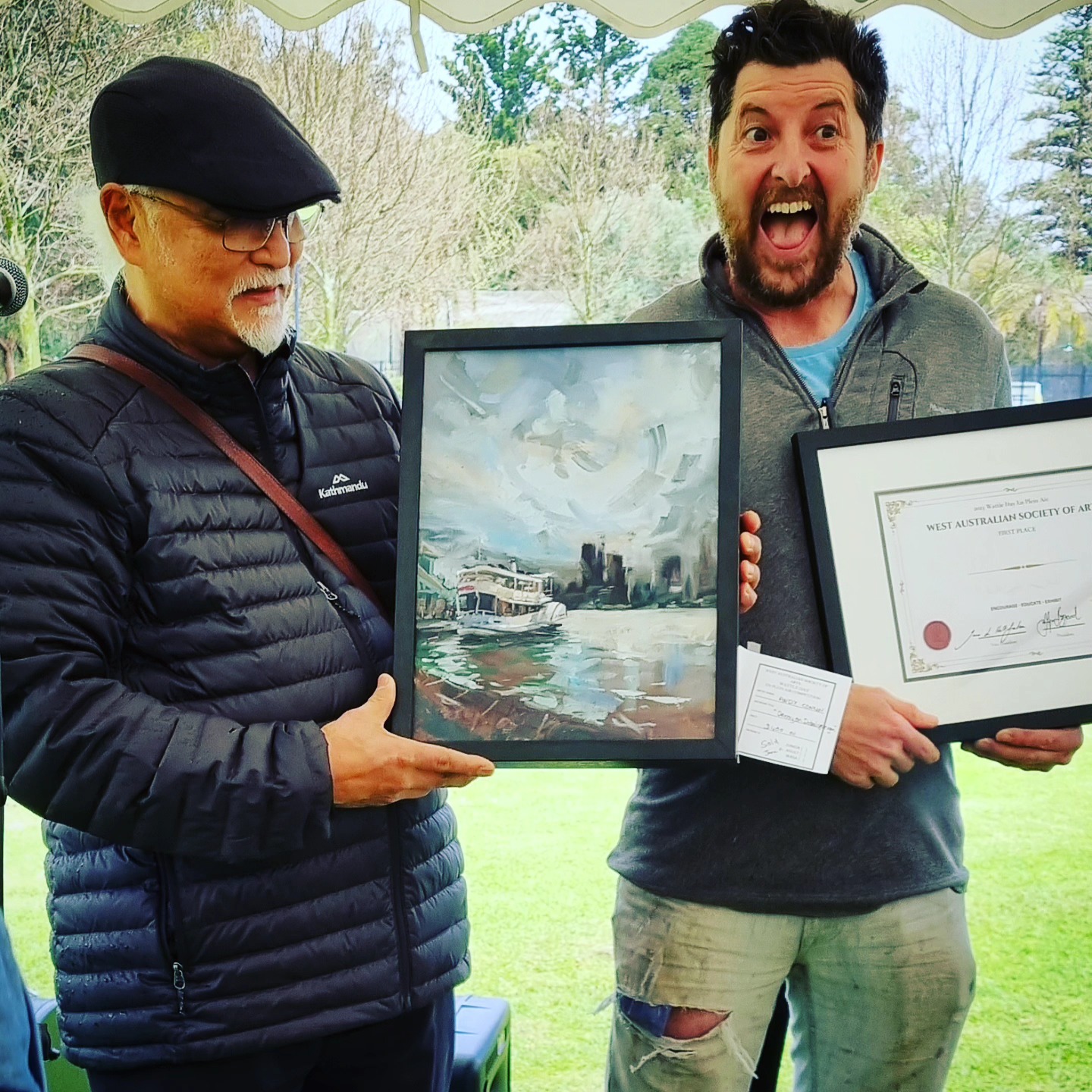 Congratulations to @andyconlinart for taking out first prize at the @southperthhistoricalsociety Wattle Day Plein Air Competition hosted by WASA.
Andy's work was simply incredible. So, incredible that there was a race by two committee members to purchase the "Decoy on Derbarl Yerrigan".
It was wonderful to see our plein air artists in action.
Thank you to all the plein air artists who attended. It was wonderful to see you all there.
A special thank you to our three judges.