I am pleased to accept the Artist of the Month baton following my win at the WASA Annual Awards.

I took up fine art a little over 20 years ago but my interest in art reaches back to my childhood, where I remember spending countless hours learning how to draw from a small set of Walter T Foster books. Drawing and painting have been an important part of my life ever since and the fond memories of those books are so strong, I now collect them.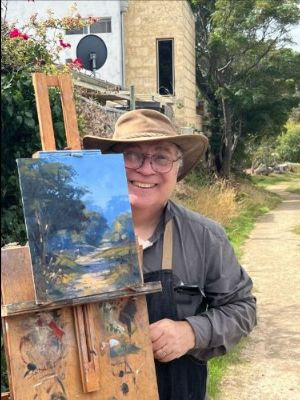 Today, with a professional background in sign writing, graphic art and commercial illustration, I focus my time on oil and watercolour painting. Preferred subjects range from rural landscapes to forests and seascapes but the one thing that brings them all together is sunlight. I am particularly interested in the moody effects of light and shadow, especially the long shadows of morning and evening. I see each painting as a memory of a time and place.
I left my "real job" three years ago and began focusing more on my art as a profession. I had my first solo exhibition early in 2021 and followed up by teaching two oil-painting courses in Albany. I was then invited to teach at Albany Summer School in 2022. I had taught occasional painting workshops for years but felt many students were let down by their drawing. So, I created a drawing course for the first time at Summer School. The course was so well received, I have run it several times since, including Summer School 2023.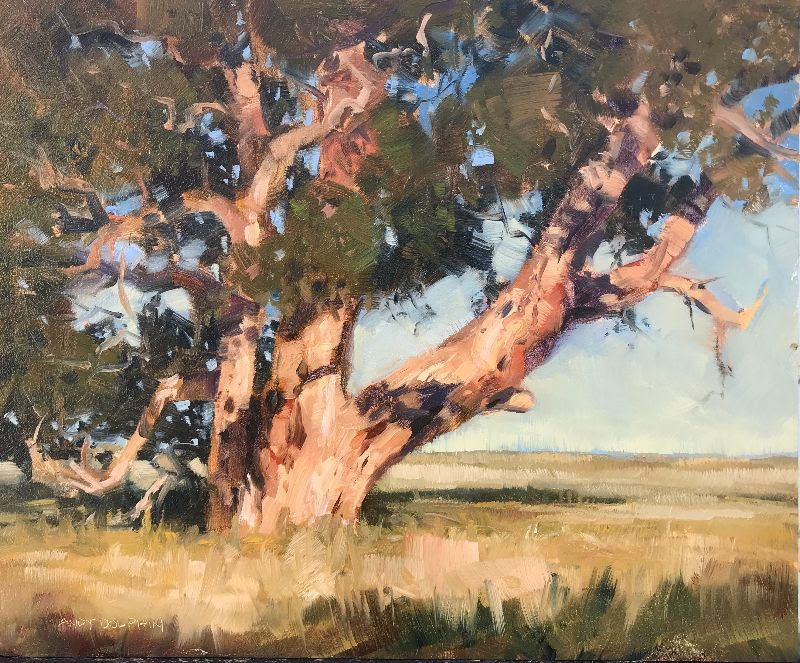 In mid-2022 I turned my attention to watercolour and, after avoiding it for years, I found I liked it. I held my second solo exhibition in November last year in my hometown of Mount Barker. It was a small exhibition but a great success and it featured a lot of my watercolour work.
I have been interested in plein-air painting since I took up fine art a little more than 20 years ago. That passion for painting outdoors has only grown stronger over the years and I was recently invited to run a full-day plein air oil workshop in Perth. It was a great day and I have been invited back for a repeat performance at the end of May.
I have also been invited to do a residency at Wireless Hill in August and am working on ideas for hosting a workshop or two during my time there.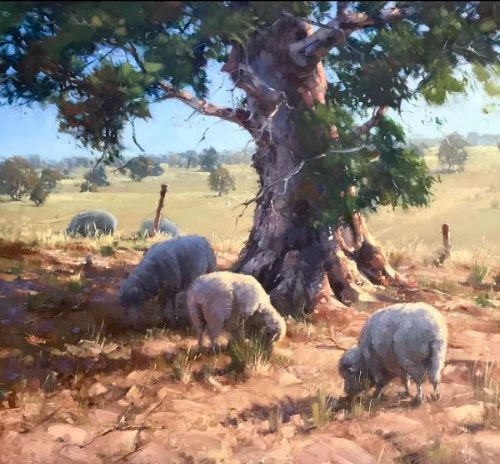 In September I'm heading back to Plein Air Down Under in Mandurah. I've attended this amazing gathering since 2020 and it is now a major event on my calendar. I would recommend it to anyone with the faintest interest in painting en plein air. Beginners mix with pros and everyone just has a good time thinking, talking, watching and doing plein air art.
It's only May and 2023 has already been a big year for me. I'm honoured to add WASA Artist of the Month to this year's list of achievements. Thank you.