Artist's Profile
I first studied art at Chartesey in London, mainly pen and ink work, while I was studying draughtsmanship which I never took up. Instead, I went into the film industry, working on films and television series for 23 years, both in the UK and Australia.
I only began painting with watercolours in 1995 after a car accident. I have been a member of many art groups and have also participated in workshops with Alvaro Castagnet, Robert Wade, Keiko Tanabe and also attended demonstrations by Viktoria Prichedko in Realistic Abstracts.
I try to put vibrancy to work when painting my large paintings, this colourful realism, combined with composition and a strong sense of light and shadow, I hope to leave a lasting impression on the viewer.
I also enjoy painting scenes of Tuscany, Provence and 'Paris in Winter', but now I am venturing into wild skies and creative expressionism, plus at my age, paint what I fancy – it is more challenging.
I am a member of the Watercolour Society of WA (16 years), Rockingham Watercolour Society and a past member of the Queensland Watercolour Society.
I now exhibit my work in local and state-wide art shows and vary my subjects and styles, sometimes using gold and silver leafing for impact.
I treat painting as a hobby but find time to give workshops and demonstrations for intermediates.
I have written art tips for "Watercolour Magic" (USA) and "Leisure Painter" (UK) and I have published four of my paintings in "Best of Worldwide Landscape Artists" (USA).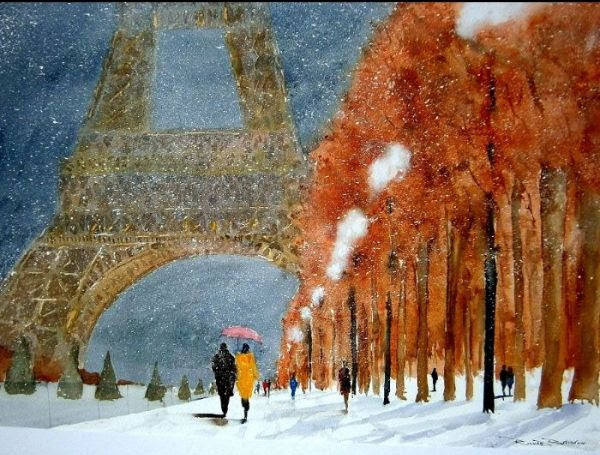 I have won over 60 awards in WA and Queensland and I have had 10 successful solo exhibitions.
I still enjoy watercolours after all these years.
Richard Bristow.
http://www.richardbristowwatercolours.com
bristow@bristowdodo-com-au